Contact Us for Heating and Cooling Services
At River View Heating & Cooling, we provide top heating and cooling services across the Greater Cincinnati area. We install top of the line HVAC systems and can do the same for your home.
If you have any questions about our company, the products we use, or want to reach out about installing a new system, this is the place to do it. Simply fill out the contact form below or call us. As a locally owned and operated HVAC company, we are here to help keep your family comfortable.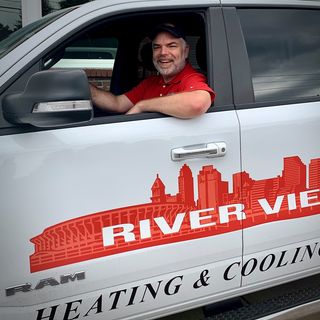 Thank you for reaching out to us. We look forward to working with you on your heating and cooling services.
Check Out Some of Our Heating and Cooling Services
As a locally owned and operated HVAC company, we want to make sure our customers are happy. We have many five star ratings and Google and Home Advisor and know we can provide stellar customer service to you as well.
HVAC Installation & Repair
Air Purifier Installation
The average system lasts 15 to 25 years, so if your heating and cooling system isn't working as well as it used to, it's a sign that now is the time to upgrade your HVAC system. That's what River View Heating & Cooling is here to do for you.
We'll install a top of the line system that is made in America. Additionally, the systems we install come with an industry leading warranty, meaning you and your family won't have to worry about costly repairs. When you choose us for your HVAC installation, you'll have peace of mind knowing that our employees know the ins and outs of the systems they'll install as everyone on our team are Daikin Comfort Pros.